Do you want to know something we never did before moving here to Florida? We never had a Disney Race Experience or ran in a Disney 5k Race!
I know a lot of people come to Walt Disney World JUST for Disney Races but we never did. Trevon found out about Disney Races from someone he met at Disney Hollywood Studios in 2009.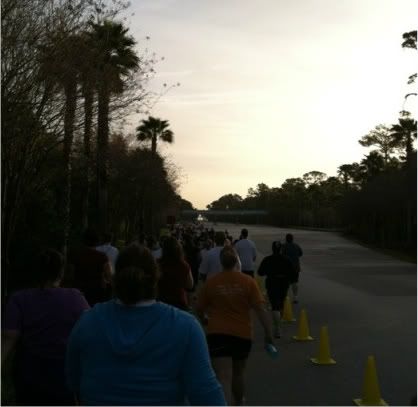 Early morning Disney Race
He looked into it online at run Disney. He saw that there was going to be a race at Disneys Hollywood Studios, and it sounded FUN!
It was the Twilight Zone Tower of Terror 5k and it was his first race. Yes, he signed up for it months ahead of time and started training.
Trevon at Epcot for a 5k race (2010)
Since then he's been in multiple Disney races. The little ones have too! They love to run the 600 meter dash.
-->
My favorite Disney Race Experience so far has been the Tower of Terror race, with the Disney Hollywood Studios ESPN weekend Disney 5k race coming in a close 2nd.
Mahnara, Trevon and Zarius at the ESPN 5K Race in 2011




A really fun morning race was the Disney Princess Half Marathon 5k Princess and the Frog Royal Family 5k. It was at Epcot in 2010, very early in the chilly morning!
Trevon ran and ran well. His time was about 40 minutes. After he finished the race we go to pose for a Disney picture with Princess Tiana herself!
Mahnara, Zarius and Trevon posing with Princess Tiana and Prince Naveen
After posing with royalty we headed over to Disney's Wide World of Sports for the kid's race. It was a truly memorable day filled with lots of fun and Disney Magic.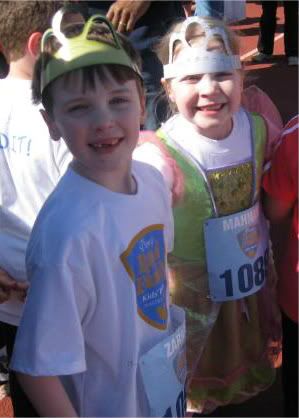 Zarius and Mahnara waiting at the starting line of their race
I never knew that Disney races were so fun and I'm so glad that we discovered them and have been able to participate in so many of them.
If you have an opportunity to participate in a Disney race then I say go for it! There are people of all ages and sizes; racing, running and walking through very interesting and rarely seen Disney Theme Park areas.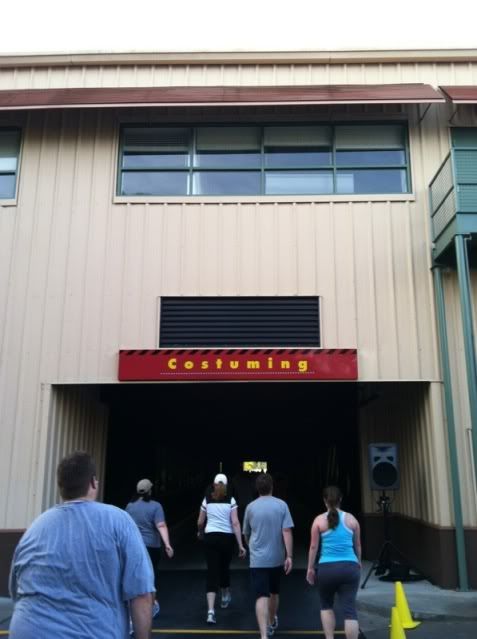 Race route through Costuming at Disney Hollywood Studios ESPN 5k
Thanks for reading our Living Disney Blog! We update daily with new posts so please Follow Us to stay Up To Date!
♥ ♥ ♥ ♥ ♥ ♥ ♥ ♥ ♥ ♥ ♥ ♥ ♥ ♥ ♥ ♥ ♥ ♥
Please Check out our Website for more detailed information on Walt Disney World Resorts.
http://www.Explore-Disney-Resorts.com.xml
http://www.livingdisney.co.xml