Disney PhotoPass is a great way to capture the special moments of your Walt Disney World Vacation. It's one of my biggest Digital Photography Tips for Walt Disney World!
We had this photo taken by a Disney Photographer at the Magic Kingdom with Our Camera
You will find many opportunities to use your PhotoPass at Disney Epcot, Disney Magic Kingdom, Disney Animal Kingdom, and Disney Hollywood Studios. You can also use your Photopass at the Disney Resorts!
All you need to do is ask any Disney Photographer in the parks or the resorts for a Photopass Card. It's free of charge!
-->
Keep your card somewhere handy and use it every time you see a Disney Photographer!
Disney Photopass Photographer
They are stationed at every park icon, and throughout the parks in scenic areas and the Character Meet and Greets.
* Digital Photography TIP *
Ask the Disney Photopass Photographer to take a picture of your group with your camera too!!!
They will always gladly take a picture for you with your camera before, or after, they take one with their camera.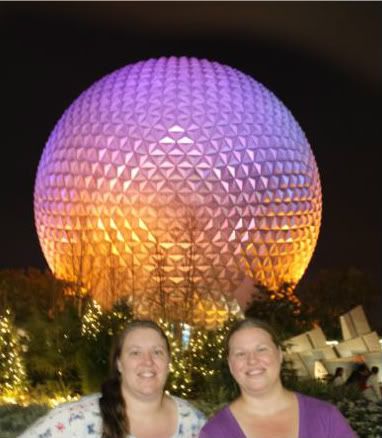 This picture was taken by a Photopass Photographer with Our camera
When you see a Disney Photographer and you want them to take a picture of you or your family, just hand them your card. They will scan it and take your photos.
I suggest having multiple photos taken, with different members of your family. You can have some photos with just the kids, and some with the family!
Make sure to try different poses, as some might be better than others.
One of the fun things about the Photopass is having Disney Characters added to your photographs! They can add your favorite characters to your photos to make them more fun! Just ask a Disney Photographer about it, they will help you with your poses for that special shot.
Disney's Photopass Photographers
Throughout your vacation use your Photopass and once you're back home you can enter your information online and see all your photos!
You can pick the ones you like and purchase those or have special keepsakes made from them.
One of the most popular items is the Disney Photopass CD! It gives you every picture you had taken on your vacation, including the rights to them (the rights are limited, but you can print them off!).
You can order the Photopass CD before your Disney World Vacation to save time, and a lot of folks do that.
Make sure to get lots of photos taken whenever you have the opportunity and as always, Have Fun ☺
Get pictures of your family individually, and together! The more photos the better!
(This Photo Was Taken by a Disney Photopass Photographer with Our Camera)
Thanks for reading our Living Disney Blog! We update daily with new posts so please Follow Us to stay Up To Date!
♥ ♥ ♥ ♥ ♥ ♥ ♥ ♥ ♥ ♥ ♥ ♥ ♥ ♥ ♥ ♥ ♥ ♥
Please Check out our Website for more detailed information on Walt Disney World Resorts.
http://www.Explore-Disney-Resorts.com.xml
http://www.livingdisney.co.xml