Flashback Day is a day I will dedicate my Disney Blog post to our story of Moving to Walt Disney World Florida!
I kept a journal, complete with pictures of our move to Florida and I'm going to share it all with you here!
It starts 4 weeks before we moved to Florida, back in 2008, when we were in Asheville, N.C. and decided to make our Dream Come True by moving to to the Walt Disney World Florida area!
Journal Entry Date: 12/4/08
Title: When Are We Moving?
When are we moving you ask? Well...



It was supposed to be when our lease is up in September of 2009. Unfortunately we just renewed it for another year.
Zarius, Mahnara & Trevon in the Greenhouse @ Biltmore Estate Asheville N.C.

But me, being the person I am figured a way out of the lease without the $3000.00 penalty!



Hey, what can I say ~ when I want something , I want it now and I really try to make it happen, that's just me ☺.

So now, because of certain circumstances (let's just say the ball started rolling on it's own), it seems as though it is meant to happen sooner than later for some reason.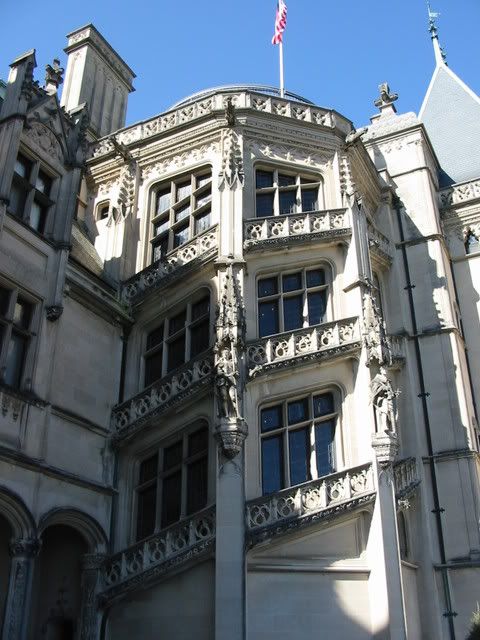 Biltmore Estate Asheville, N.C.
I will know for sure tomorrow , or Saturday morning by the latest, but if all goes as planned, we will be moving in
ONE MONTH!!!
--> Wow ! I can't believe it! It's so exciting but nerve wracking at the same time!
I have SO much to do!!!
So there you have it, I will let you all know as soon as it's definite , within the next 48 hours...Cross your fingers for me!
Terrace @ Biltmore Estate Asheville, N.C.

If for some reason things don't go as planned (which is slim) then we WILL be moving in Feb., which is only 2 months away which is much better than the alternative, 9 months.
Next up ~ houses...any help would be appreciated!
Do we get a pool home? A home close to WDW? A condo?
Poppy & Sunshine (Poppy is Elizabeth's chihuahua and Sunshine is Mahnara's chihuahua). They are brothers and are 2 1/2 years old.
Thanks for reading our Living Disney Blog! We update daily with new posts so please Follow Us to stay Up To Date!
♥ ♥ ♥ ♥ ♥ ♥ ♥ ♥ ♥ ♥ ♥ ♥ ♥ ♥ ♥ ♥ ♥ ♥
Please Check out our Website for more detailed information on Walt Disney World Resorts.
http://www.Explore-Disney-Resorts.com.xml
http://www.livingdisney.co.xml

disneymove