We spent this evening in Epcot Disney World Showcase and visited one of our favorite bakeries, Kringla Bakeri Og Kafe in Norway.
We got our old favorite, School Bread AND we tried something new ~ Lefse.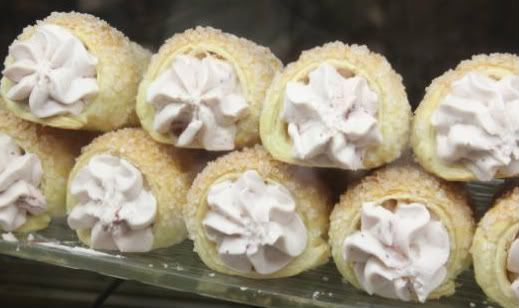 Cloudberry Horn
It's a traditional potato bread, spread with butter, cinnamon and sugar, then rolled up, like a tortilla.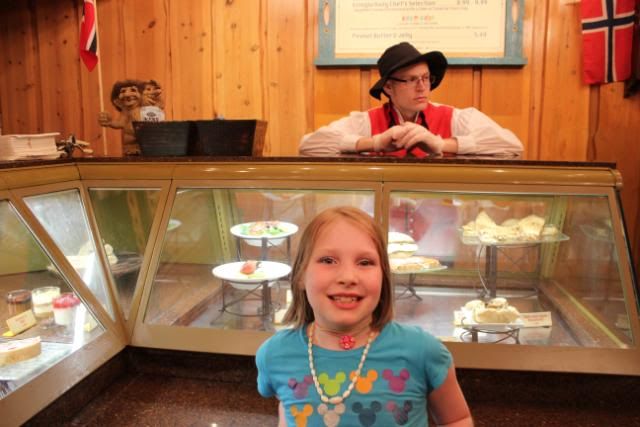 Mahnara at the Kringla Bakeri Og Kafe
We were told that the two most authentic and traditional Norweigan food items were the School Bread and the Lefsa, that's why we choose to try the Lefsa.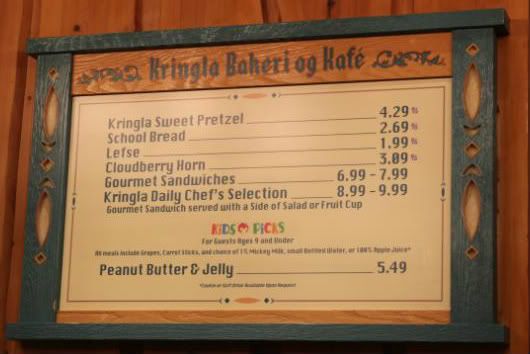 Menu
Kringla Bakeri Og Kafe also has sandwiches (they look delicious!), Pretzels, and other desert selections. You can also purchase Peanut Butter and Jelly Kids Meals here and get milk, water and coffee.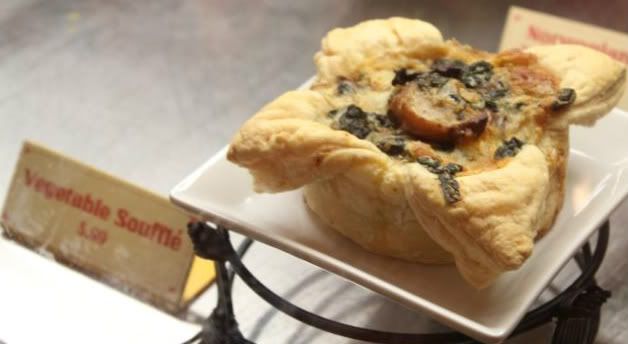 Vegetable Souffle
The Lefsa is a great deal at only $1.99 and the School Bread is also an affordable snack, under $3.00.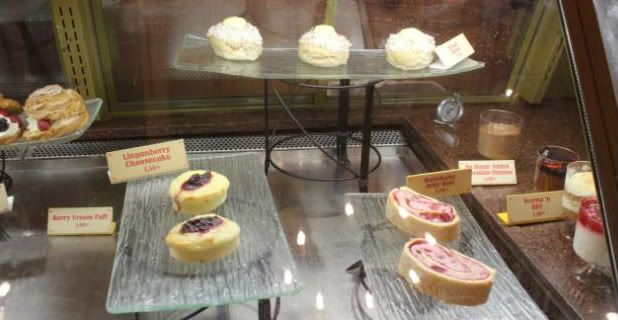 Desert Case
The School Bread is a sweet roll filled with a vanilla custard (similar to pudding).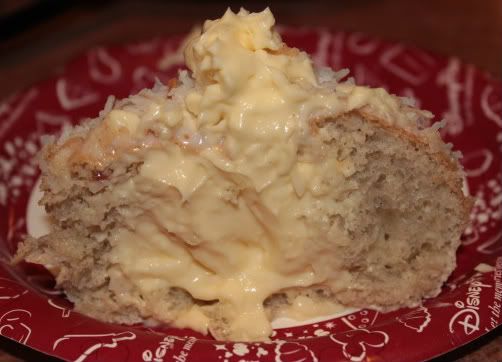 The Custard inside the School Bread! SO good and yummy!!!!!!
It also has a coconut topping and is topped with more custard. The custard fills the inside, giving you some with each bite of the roll. The roll is not too sweet and the combination is incredible!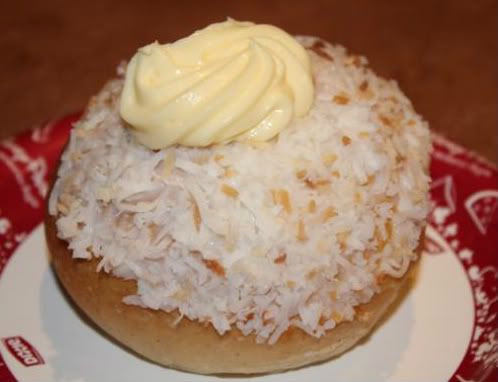 School Bread
It's definitely my favorite snack in Epcot and I never pass up an opportunity to get one!
Now I'll give you my personal review on the Lefsa.
Lefsa
If you don't like butter, you probably won't enjoy the Lefsa. I love tortillas, I love sugar and cinnamon but I don't like cold butter so I didn't really enjoy the Lefsa. Mahnara on the other hand loves butter, she could eat it plain if I let her. She enjoyed the Lefsa a lot ~ and ended up eating it as no one else wanted it.
-->
It was delicious and filling and is a super snack for a great price but I just didn't like the butter "lining" on the potato bread.
Kringla Bakeri Og Kafe - Norway
If you have a Walt Disney World vacation planned and are going to be visiting Disney Epcot Center, then touring the Disney World Showcase is a must!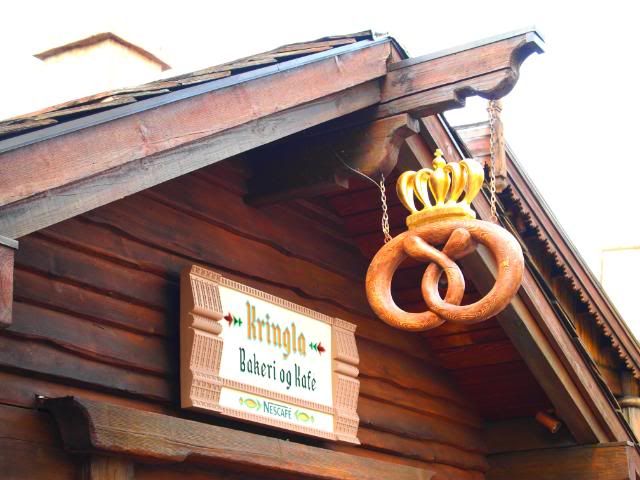 Kringla Bakeri Og Kafe
It's so incredible to visit each Country and meet the Cast Members (they are actually from the country they are working in!), try the different foods and drinks, and browse the many shops filled with treasures from around the world.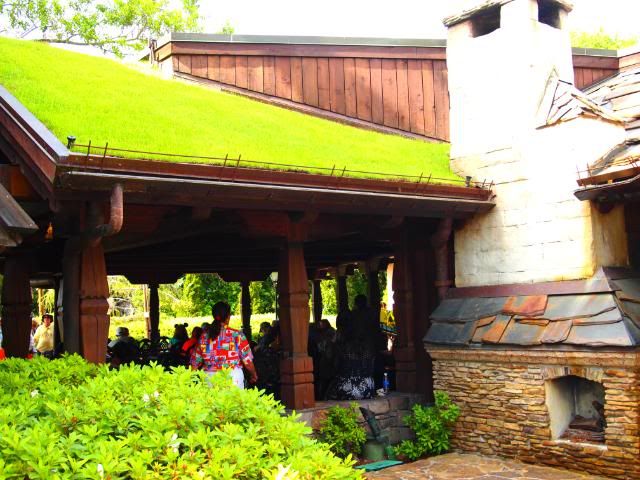 Seating Area for Kringla Bakeri Og Kafe
Thanks for reading our Living Disney Blog! We update daily with new posts so please Follow Us to stay Up To Date!
♥ ♥ ♥ ♥ ♥ ♥ ♥ ♥ ♥ ♥ ♥ ♥ ♥ ♥ ♥ ♥ ♥ ♥
Please Check out our Website for more detailed information on Walt Disney World Resorts.
http://www.Explore-Disney-Resorts.com.xml
http://www.livingdisney.co.xml