Karamell Kuche is one of our absolute favorite places to go for a treat at Disney Epcot. It's in the Disney World Showcase, in Germany.
Karamell Kuche is a caramel lovers paradise, and actually means caramel kitchen in German!
And it is just that! When you walk in you can see the kitchen area where they make the Caramel and the Caramel Popcorn and other delicious desserts.
The line then goes in front of their 2 dessert cases, stuffed full of mouth watering treats. It is hard to pick between so many wonderful and tasty selections.
In this delicious little shop you will find all sorts of freshly made treats using caramel.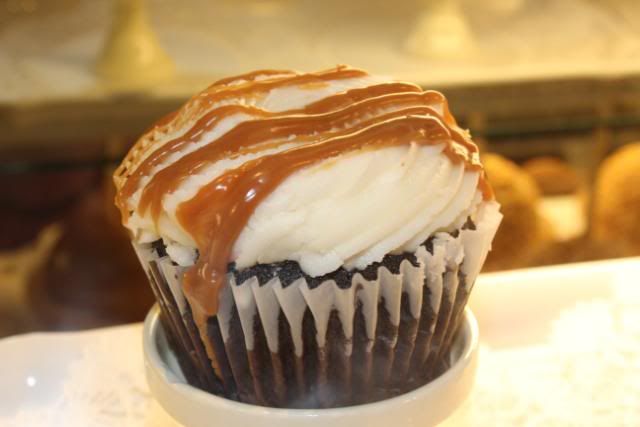 Chocolate and Caramel cupcake
My favorite is the caramel popcorn. It's make fresh throughout the day and is just wonderful.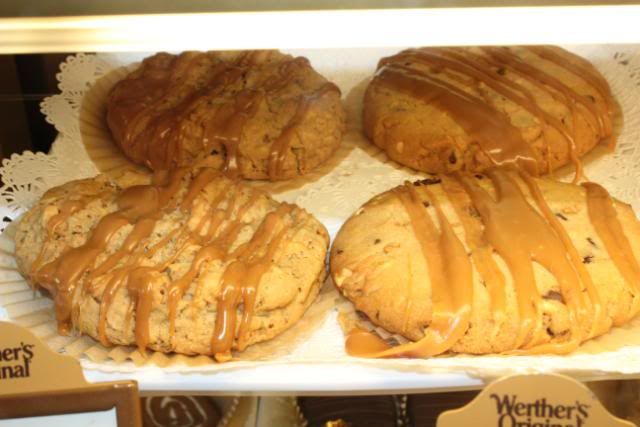 They offer caramel covered and filled cookies!
You may even get to see them making it in the open kitchen when you visit.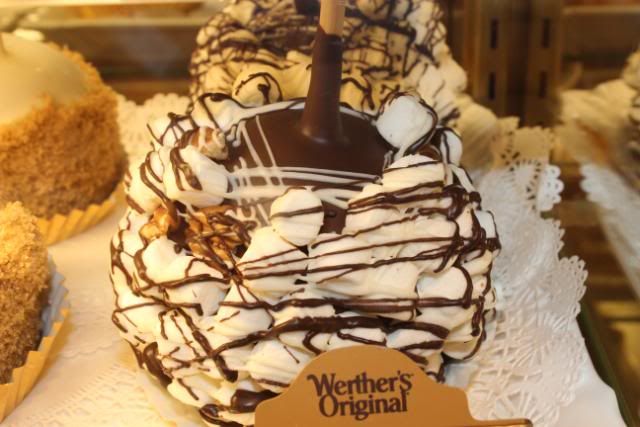 Rocky Road Caramel Apple
Be warned, Karamell Kuche is usually very busy, and a wait of about 5-10 minutes is not uncommon. It's worth the wait though, so please don't leave once you see the line.
This chocolate covered strawberry was as big as the palm of my hand!
It moves quickly and while you're waiting you can watch the Cast Members making different caramel deserts and drool over all the yummy treats ☺.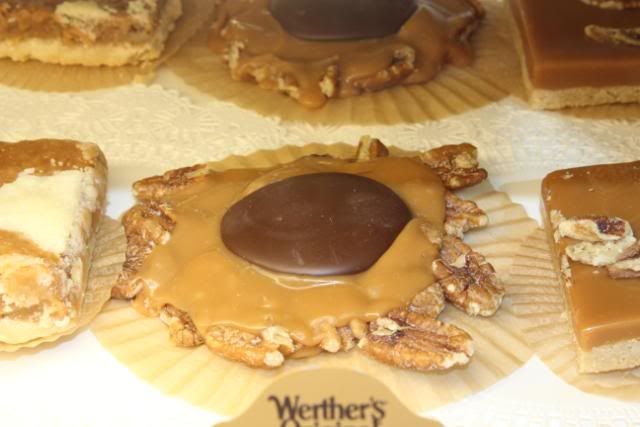 Some of the items available are caramel corn, caramel apples, cupcakes, cookies, caramel squares, caramel fudge, chocolate covered strawberries (with caramel of course!), rice crispy treats, brownies and Werthers prepackaged treats on the shelves.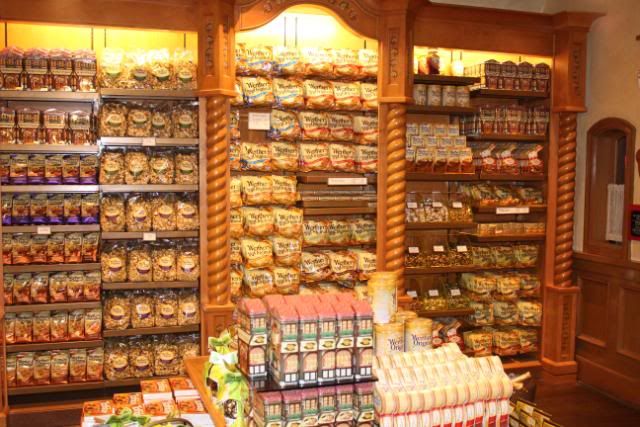 Prepackaged Werther's products available for sale
All of the menu items feature caramel in one way or another, and the caramel is buttery and delicious, and is very good.
Rice Crispy Treat with Caramel Drizzle
We usually see items being made when we visit. During our last visit they were making the chocolate and caramel covered marshmallows.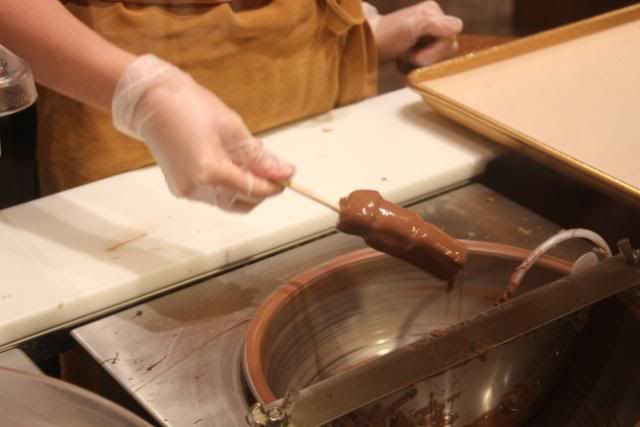 Marshmallows getting a milk chocolate coating
They take 3 marshmallows on a stick and cover them generously with milk chocolate.
Then lay them on a cookie sheet to dry, so they can add the caramel.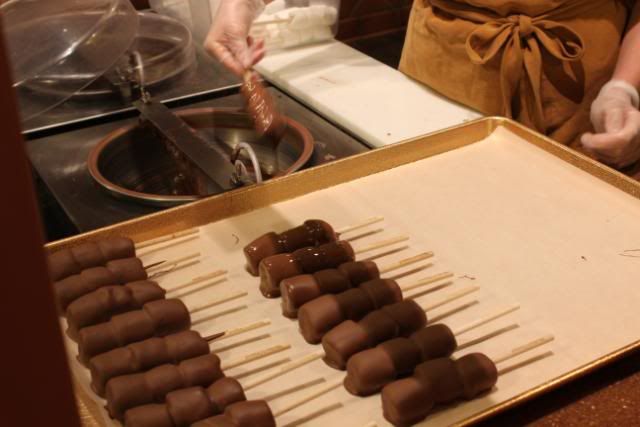 Chocolate Covered Marshmallows awaiting Caramel
When they're all finished they look like this:
The finished product!
If you have a Walt Disney World Vacation planned and are visiting Epcot Center, make sure to take your time and explore the various countries around Disney World Showcase.
Germany in Disney World Showcase
There are lots of neat stores, restaurants and sights to see, offering great Disney shopping, Disney Dining and opportunities for Disney Pictures!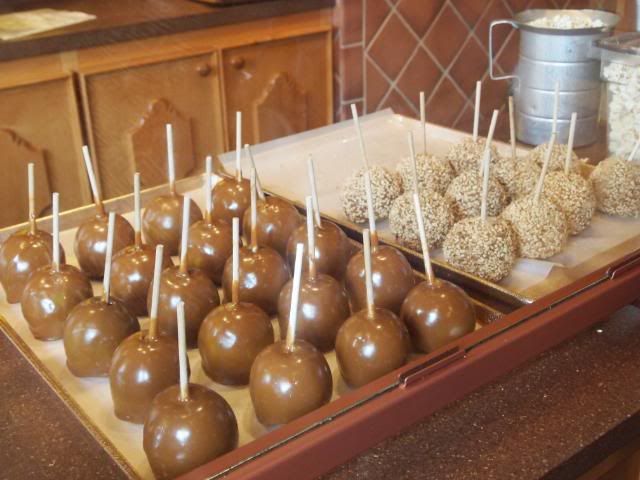 Thanks for reading our Living Disney Blog! We update daily with new posts so please Follow Us to stay Up To Date!
♥ ♥ ♥ ♥ ♥ ♥ ♥ ♥ ♥ ♥ ♥ ♥ ♥ ♥ ♥ ♥ ♥ ♥
Please Check out our Website for more detailed information on Walt Disney World Resorts.
http://www.Explore-Disney-Resorts.com.xml
http://www.livingdisney.co.xml