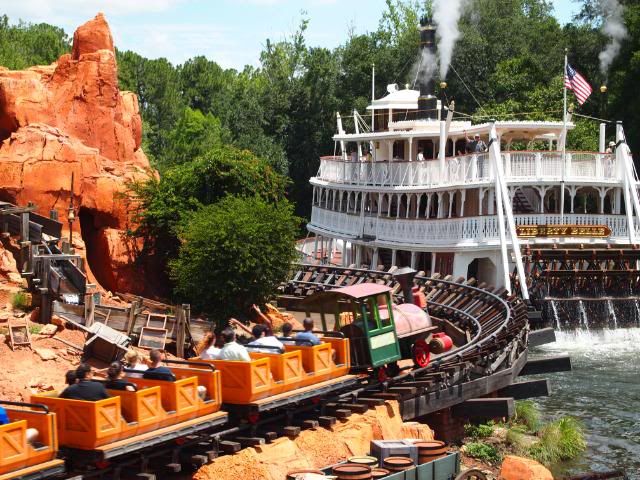 Big Thunder Mountain Railroad in Disney Magic Kingdom is open again after more than 5 months of refurbishment!
We went to MK on Memorial Day Weekend and we got to ride BTMRR twice!
-->
You can ride along with us on the newly refurbished coaster by watching the video below ☺. We recorded our ride in point of view and high definition so it seems as if you're really riding in the train!
Everything was repainted and a lot of the old wood was replaced. The geyser at the end of the ride was fixed, as well as some other things that had not been working properly.
One of the most exciting things we noticed was there is now air conditioning inside the main building/ train boarding station!!! That sure was nice because it was a HOT day!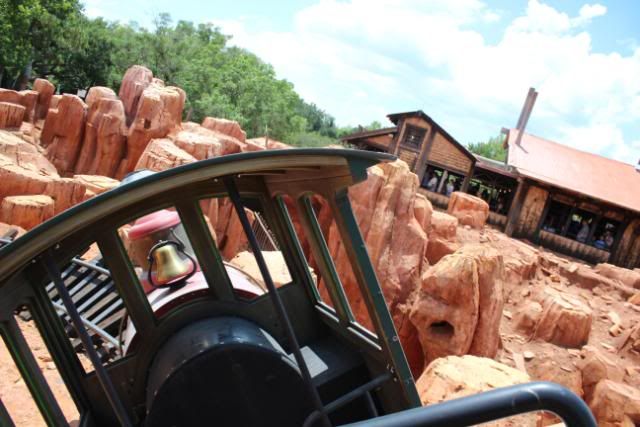 We took lots of photographs. The newly painted rock in contrast with the bright blue skies that day made for some awesome shots.
I love Big Thunder Mountain Railroad at Disney Magic Kingdom, and so do the children. It was wonderful riding it again, and we can't wait to go back!
Thanks for reading our Disney Blog! We update daily with new posts so please Follow Us to stay Up To Date!
♥ ♥ ♥ ♥ ♥ ♥ ♥ ♥ ♥ ♥ ♥ ♥ ♥ ♥ ♥ ♥ ♥ ♥
Please Check out our Website for more detailed information on Walt Disney World Resorts.
http://www.Explore-Disney-Resorts.com.xml
http://www.livingdisney.co.xml