Cosmic Ray's Starlight Cafe in the Magic Kingdom is a wonderful Disney Dining choice.
When I want lunch I usually eat at Cosmic Ray's, because they have delicious Veggie Burgers (with fresh toppings!), and a yummy veggie sandwich. I've found this to be the Best Restaurant for Vegetarian Dining at Disney World theme parks quick service meals.
They have 3 Bays, or sections, each with their own menus, lines and cash registers.
-->
You can find Chicken in Bay 1. If you love chicken and you're hungry head there! You will find 1/2 Rotisserie chickens, chicken sandwiches, chicken nuggets and Barbeque Pork sandwiches.
I think the best value in Bay 1 is the 1/2 Rotisserie chicken that comes with mashed potatoes AND veggies. It's a lot of food at a great price ~ only $9.69.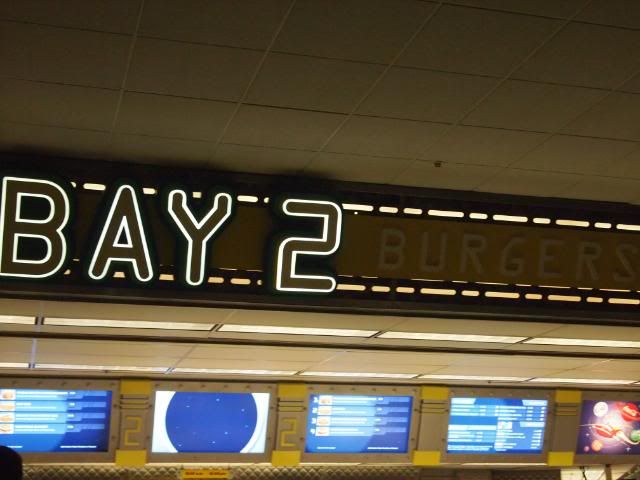 In Bay 2 you'll find the ever popular Burgers☺, and my favorite burger, Gardenburger brand veggie burger.
You can view the Bay 2 Menu here: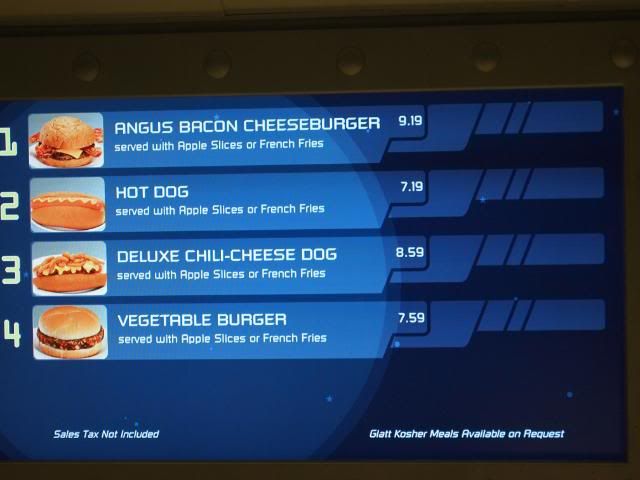 All the sandwiches include a help yourself topping bar.
This is my favorite thing about Cosmic Ray's Starlight Cafe ~ the topping bar!
Sauteed Mushrooms and Onions on the Toppings Bar
You will find sauteed onions and also sauteed mushrooms, fresh sliced tomatoes, shredded lettuce, shredded cheese, raw diced onions, and pickles.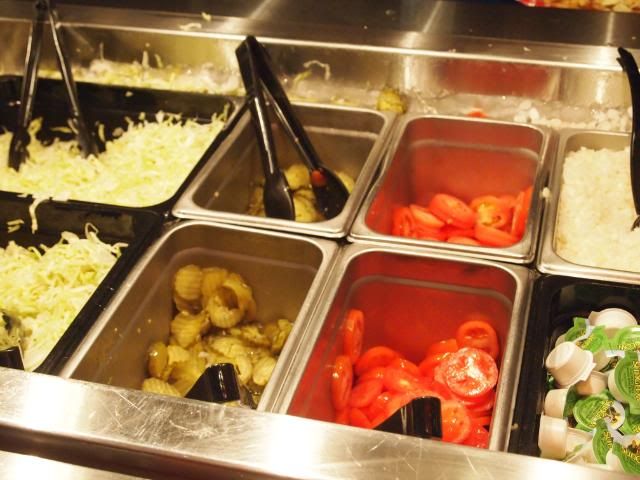 The Toppings bar is open during restaurant hours, and is always kept full.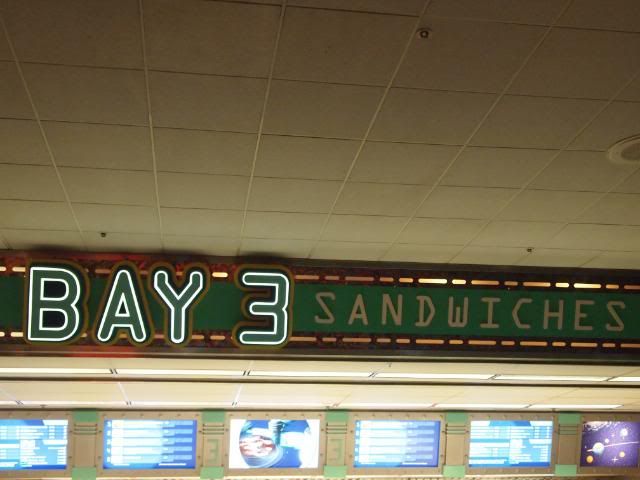 The Third Bay offers Sandwiches, you can view the Bay 3 menu here: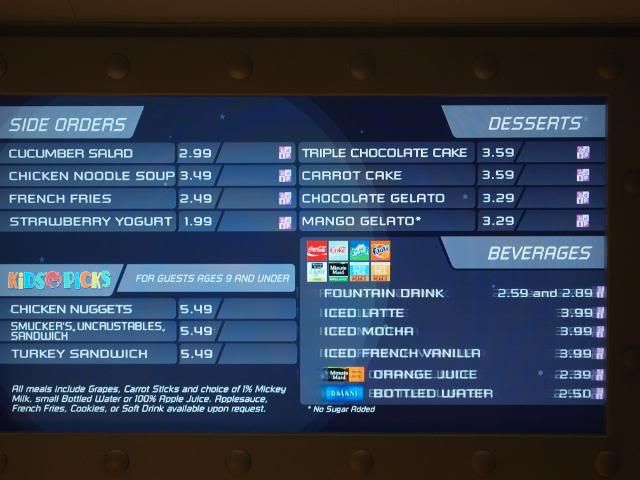 Of course there is also a condiment bar for all Cosmic Ray guests.
This is a Disney Dining Plan Restaurant, and you can use your counter service dining credits here.
They are open late (some quick service restaurants close earlier than the park does), and it's located in Tomorrowland and has plenty of seating AND entertainment!
Yes, that's right, entertainment!!! Cosmic Ray's Cafe is home to the infamous and ever popular Sonny Eclipse!
Sonny Eclipse is an animatronic character that sings and plays the organ (Jazz music), for guests dining in the section of the restaurant that is home to Sonny.
His show is almost half an hour long, which makes it the perfect Disney show to enjoy while you eat ☺.
*TIP*
If you want to grab dinner and fireworks, Cosmic Rays is the perfect place! Get there ahead of time and grab a seat on the balcony facing Cinderella's Castle!
Thanks for reading our Disney Blog! We update daily with new posts so please Follow Us to stay Up To Date!
♥ ♥ ♥ ♥ ♥ ♥ ♥ ♥ ♥ ♥ ♥ ♥ ♥ ♥ ♥ ♥ ♥ ♥
Please Check out our Website for more detailed information on Walt Disney World Resorts.
http://www.Explore-Disney-Resorts.com.xml
http://www.livingdisney.co.xml