We went to the Opening Day of Star Wars Weekends 2012 this past Friday, May 18th, you can view our video of our fun day here below ☺.
I just had to do a blog post about the most delicious cupcake I've even had at Disney, which is a cupcake for the SWW event only.
We got our cupcake from the Studio Catering Company, and it was $4.99 and totally worth it ☺.
-->
-->
Normally cupcakes at Disney parks are $3.99, but I suppose that the increase in price is due to it being a specialty item.
They also had their kid's Power Pack meals for sale in a special R2D2 collector's container for double the normal price of $5.49.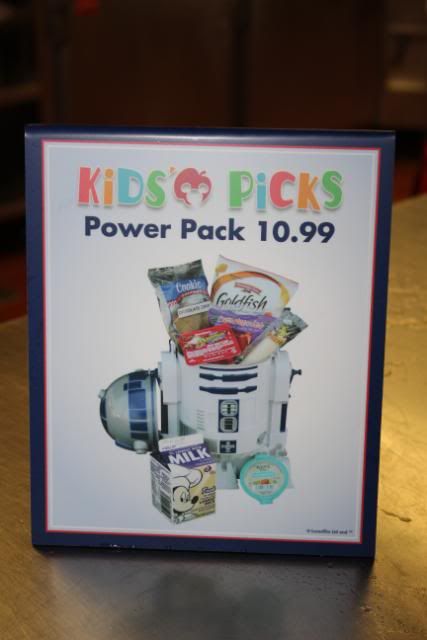 The power pack is my favorite meal choice for the kids (and myself sometimes too!), as it contains lots of yummy and nutritious goodies.
It's $5.49 and comes with all of the items you see in the picture. It's a great choice for picky eaters and vegetarians.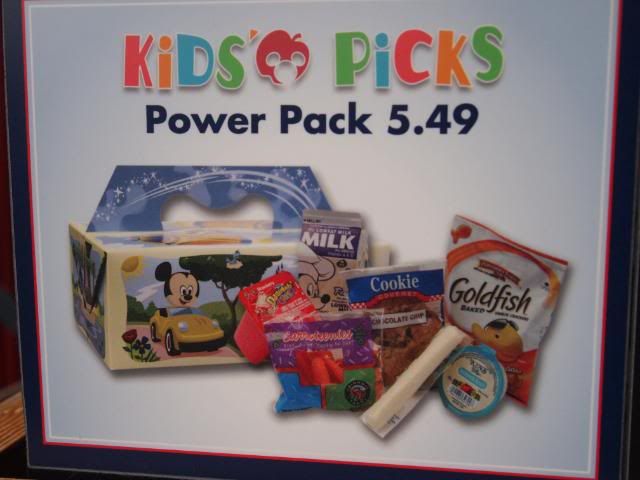 Now ... back to the cupcake ☺.
Everything on the cupcake is edible, with the exception of the paper wrapper.
The Darth Vader chocolate piece is dark chocolate, and the frosting is peanut butter. It's super creamy and good.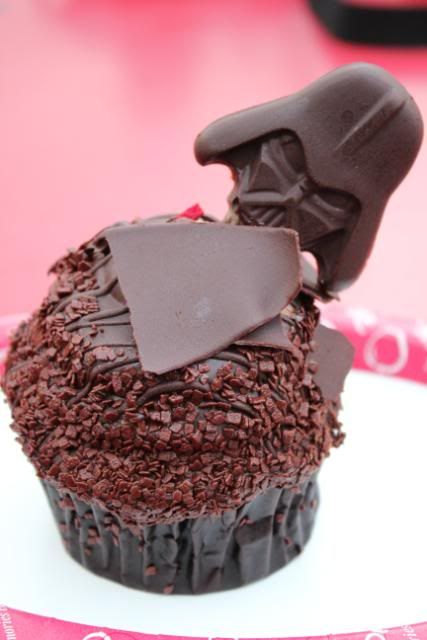 It was so chocolaty, moist and delicious ♥. You can see more cupcake details, and how excited we were to try it in our video at the top of the page.
If you have the opportunity to visit Star Wars Weekends in 2012 I really hope you can try one of these!
You can find these awesome cupcakes at the following locations, and you can use your Disney Disney Plan Snack Credit on them:
• ABC Commissary
• Backlot Express
• Darth's Mall
• Pizza Planet
• Starring Rolls Cafe
• Studio Catering Company
Thanks for reading our Disney Blog! We update daily with new posts so please Follow Us to stay Up To Date!
♥ ♥ ♥ ♥ ♥ ♥ ♥ ♥ ♥ ♥ ♥ ♥ ♥ ♥ ♥ ♥ ♥ ♥
Please Check out our Website for more detailed information on Walt Disney World Resorts.
http://www.Explore-Disney-Resorts.com.xml
http://www.livingdisney.co.xml
☻ ☺ ☻ ☺ ☻ ☺ ☻ ☺ ☻ ☺ ☻