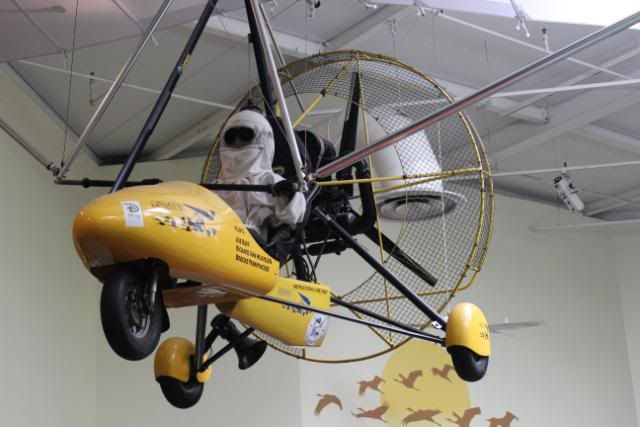 Lots of people are Getting ready for International Migratory Bird Day on May 12, including Disney Animal Kingdom Park!
Environment For The Americas (EFTA) holds International Migratory Bird Day, along many other programs, yearly. This non-profit organization teaches everyone about birds, bird education and conservation.
Bird Day is celebrated not only here in the US, but also Canada, Central and South America, the Caribbean, and Mexico. And what does this event celebrate? Bird Migration!
-->
At the Disney Theme Park - Animal Kingdom - they have put up a permanent exhibit about an Endangered Migratory Bird ~ The Whooping Crane.
If you visit Disney Animal Kingdom Park on May 12 for Bird Day, be sure to stop by the Conservation Station - the new home for the exhibit.
Please check out the link above for Operation Migration and donate if possible to help the cause. In 1941 their was only one remaining migrating flock left of this wonderful bird, consisting of only 15 birds.
In 1993, the flock numbers were slowly increasing, still at less than 200, so they decided to establish a non-migratory whooping crane flock that started here in Florida.
Then in 1999 they wanted to start a second flock that WOULD MIGRATE, between Central Wisconsin and the West Coast of Florida.
Now each year a new group of whooping cranes that were hand reared are flown from Wisconsin, here to Florida, using an ultra-light aircraft.
When they arrive here in Florida, Disney's team at the Animal Kingdom Conservation Station, monitor the cranes and perform health exams.
The new exhibit shows a plane that is used in leading the birds to their new home, and you can talk with representatives from Operation Migration.
AK Disney Theme Park will also have other activities spread about the park in honor of International Migratory Bird Day, starting at 9:00 am to about 5:00 pm.
Check back for the next Wildlife Conservation Event at Disney Animal Kingdom ~
May 23
: World Turtle Day. We will highlight this event with a new post.
Thanks and Have a Magical Day!
Thanks for reading our Disney Blog! We update daily with new posts so please Follow Us to stay Up To Date!
♥ ♥ ♥ ♥ ♥ ♥ ♥ ♥ ♥ ♥ ♥ ♥ ♥ ♥ ♥ ♥ ♥ ♥
Please Check out our Website for more detailed information on Walt Disney World Resorts.
http://www.Explore-Disney-Resorts.com.xml
http://www.livingdisney.co.xml