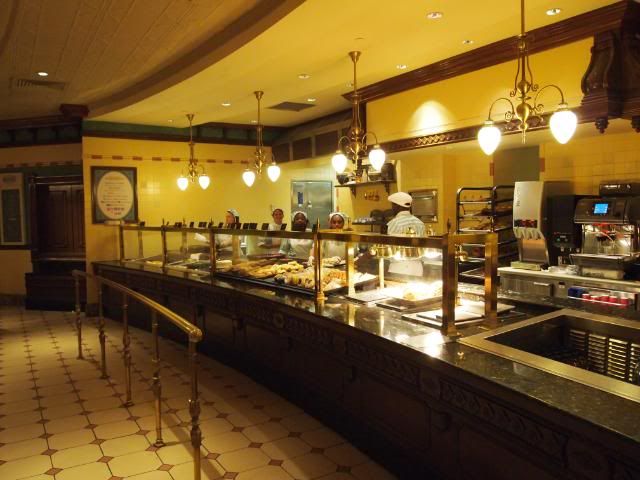 Main Street Bakery in Disney Magic Kingdom is a great place to grab Breakfast, Lunch, Dinner, Desserts and Snacks!
They are open during theme park hours every day of the week, and you can use your Disney Dining Plan Snack and Quick Service Credits there. You don't need a Disney Dining Reservation as it's a counter service restaurant.
-->
During Breakfast you can find a variety of hot foods available, and during lunch they offer delicious sandwiches! The sandwiches are stuffed with meat. They are a great deal for under $8.00.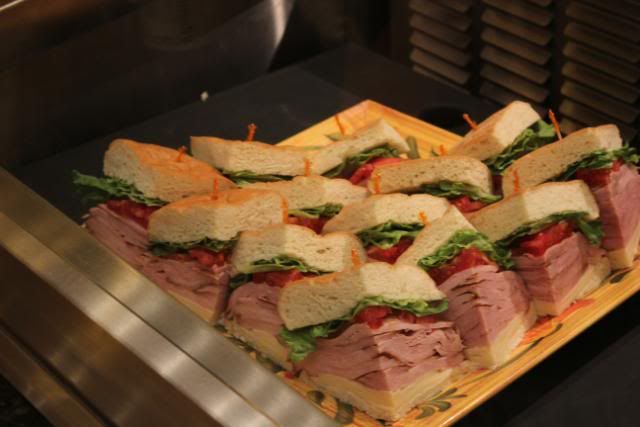 The bakery is very popular for it's dessert selections. The choices vary, but usually you can find Cinnamon Rolls, some type of Bread Pudding, Cake, Cookies, Muffins, and homemade Ice Cream Sandwiches (Two of their giant cookies stuffed with ice cream!). It's so hard to choose which treat you'd like there are so many choices☺.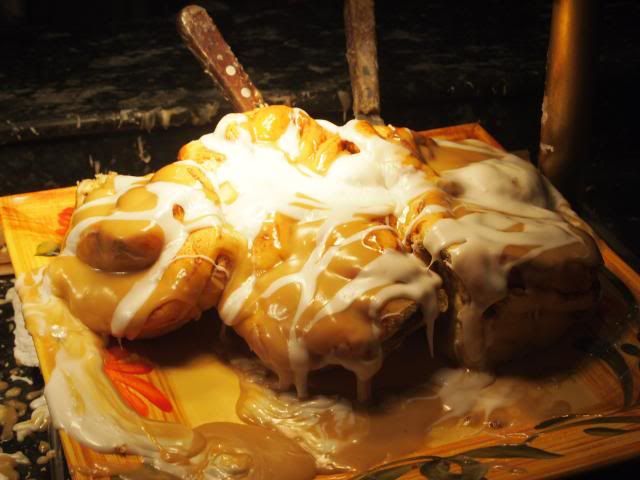 You can also pick up something to drink, like Hot Chocolate (Nestle), Sodas, Water, Juice, Hot Tea, Coffee, Milk and more.
Prepackaged snacks are also available by the registers.
There is plenty of nice seating available so you can sit back, relax, and enjoy your treats!
Try to avoid the Main Street Bakery at Disney Magic Kingdom during the peak breakfast and lunch hours. It can also be very busy prior to a parade, and after a parade, as the crowds gathering on Main Street send their family members into the bakery to get food for their groups.
If you want a sandwich, they usually sell out by the end of the day, so you may want to plan to pick one up for lunch, and not dinner.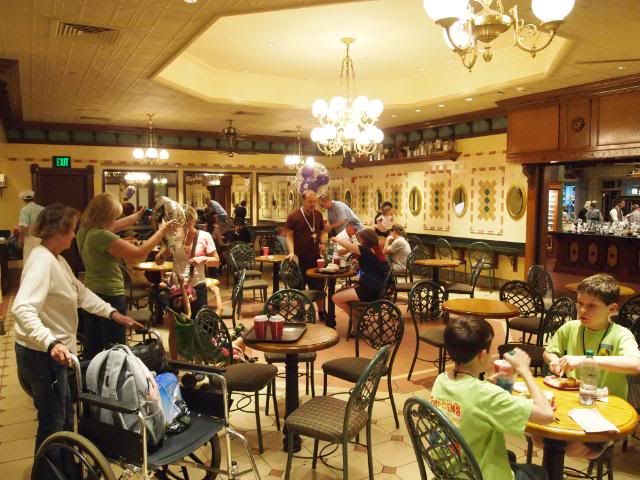 Thanks for reading our Disney Blog! We update daily with new posts so please Follow Us to stay Up To Date!
♥ ♥ ♥ ♥ ♥ ♥ ♥ ♥ ♥ ♥ ♥ ♥ ♥ ♥ ♥ ♥ ♥ ♥
Please Check out our Website for more detailed information on Walt Disney World Resorts.
http://www.Explore-Disney-Resorts.com.xml
http://www.livingdisney.co.xml