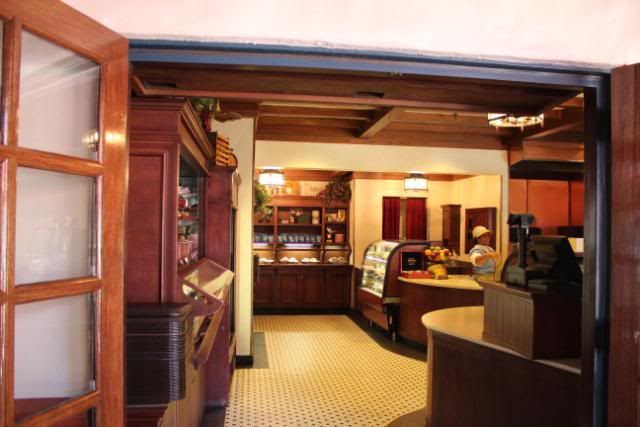 You may or may not have heard of Starring Rolls Cafe in Disney Hollywood Studios.
They are well known for their yummy Cupcakes (home of the Chocolate Peanut Butter Cupcake)!
We stopped by there the other day to try one ... or two actually☺. The CM talked us into it, and even offered to help us eat them, lol.
The Cafe serves breakfast, lunch and dinner (Sushi & Specialty Sandwiches), and has plenty a pastries and desserts too!
You can find the Cafe hidden behind tables and umbrellas off of the street and down the steps just behind the attraction time board.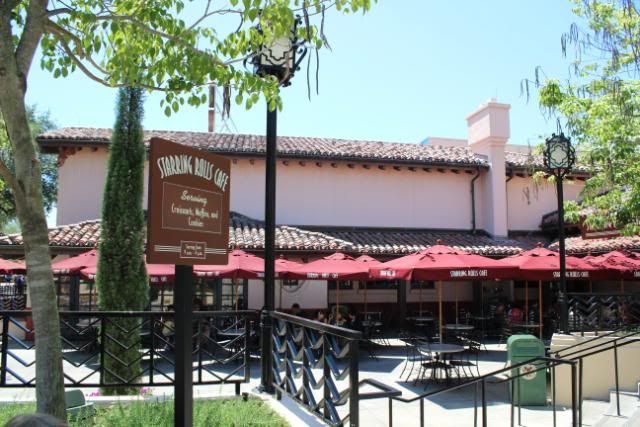 They have a really neat lunch option there that I love. It's healthy and very different from the other options found in the park.
It has fresh cheese, bread, and fruit ~ and it absolutely delicious. They also offer a similar option for children in a box full of healthy goodies and treats!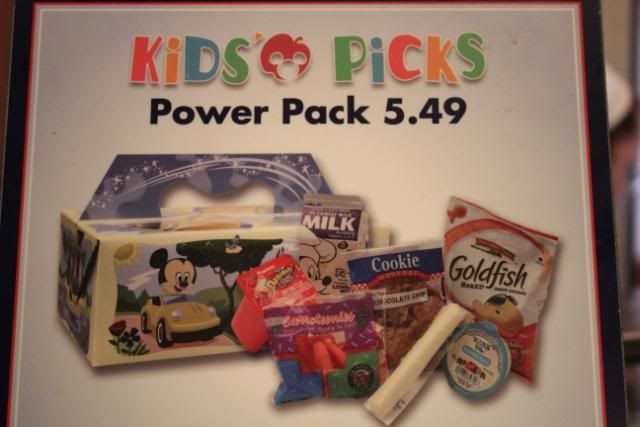 There are lots of muffins, pastries, beverage choices, sushi and desserts to choose from in this little cafe, and plenty of seating outside.


-->
We tried two of the muffins they had available that day. The Red Velvet Cheesecake cupcake and the Butterfinger cupcake.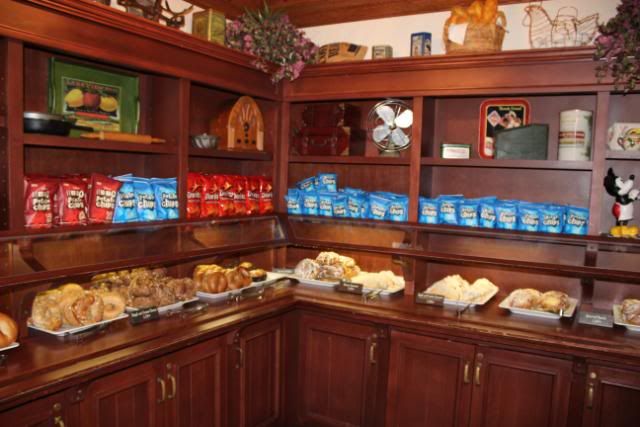 The Red Velvet Cheesecake cupcake was our favorite, and was very, very good.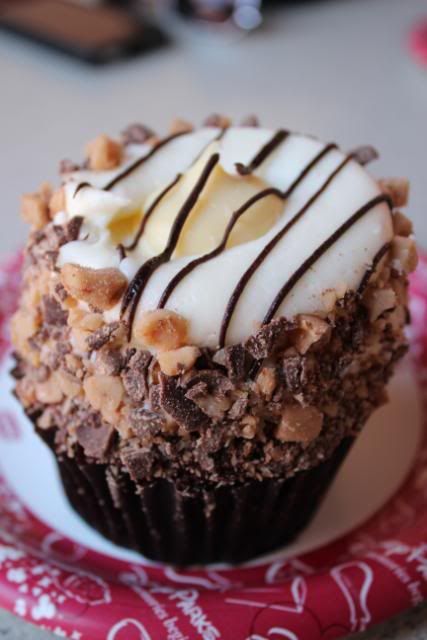 Red Velvet Cheesecake Cupcake
It is red velvet cake with cheesecake instead of frosting! It's covered in toffee. The cheesecake is very good, nice and thick and authentic tasting, not fluffy like a cheesecake mix would be.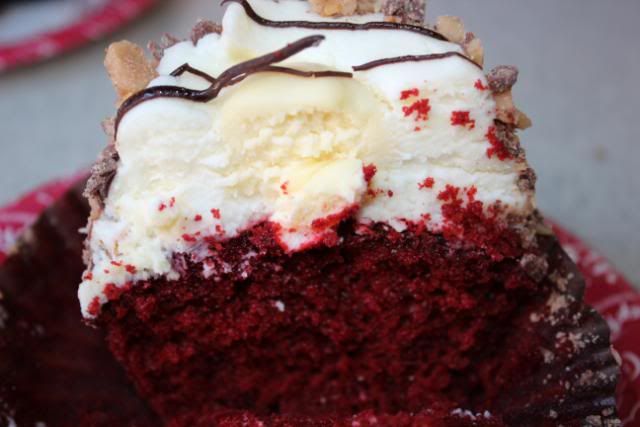 The muffin was quite large, and well worth the $3.99 price tag.
The other cupcake we tried from Starring Rolls Cafe is the Butterfinger cupcake. It was HUGE and must have weighed a pound!
Butterfinger Cupcake
Yes, Butterfinger! Chocolate cake with vanilla frosting covered in Butterfinger pieces. You will also find that this cupcake has a little chocolate filling inside.
This was the CM's favorite cupcake, and the one which she talked us into trying.
I'm glad we did, it was good. I especially liked the thick candy coating. I personally didn't care for the frosting very much, or the chocolate center (although the center was very small), because it had too much of an artificial flavor for me.
The kids at the cake part of it and the Butterfinger topping off of it, but we left the frosting and center, lol.
There are many more choices to choose from on our future visits, and I will definitely try one of each kind eventually.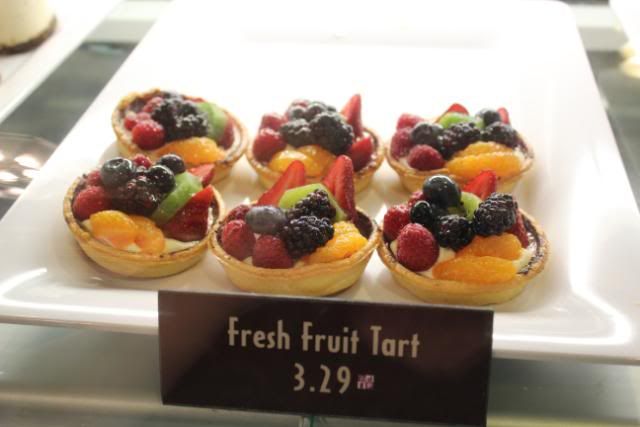 I enjoy trying new things, and sharing the experience here with you on our Disney Blog.
If you are visiting Disney Hollywood Studios and plan on eating at Starring Rolls Cafe, please keep in mind that they do accept the Disney Dining Plan and that they do close early!
You'll have to make it there by 4pm if you're going to sample their goodies!
Thanks for reading our Living Disney Blog! We update daily with new posts so please Follow Us to stay Up To Date!
♥ ♥ ♥ ♥ ♥ ♥ ♥ ♥ ♥ ♥ ♥ ♥ ♥ ♥ ♥ ♥ ♥ ♥
Please Check out our Website for more detailed information on Walt Disney World Resorts.
http://www.Explore-Disney-Resorts.com.xml
http://www.livingdisney.co.xml