Tortuga Taven in Disney Magic Kingdom is a great place to grab lunch. It's conveniently located in Adventureland right across from the Pirates of the Caribbean attraction.
You will find great Mexican food and a unique atmosphere there, along with a fresh topping bar, which is a plus in my book ☺.
The hours vary greatly, and for a portion of the year it isn't even open. Tortuga Tavern is open seasonally, and when it is open, it may close early, usually at 3pm so it's a great place to get lunch.♥
-->
Vegetarian Burrito ... yes, there are beans and rice under all of those toppings ...
You can use your Disney Dining Plan Quick Service and Snack Credits too!
It can get quite busy but you'll find plenty of seating which is covered, but open air.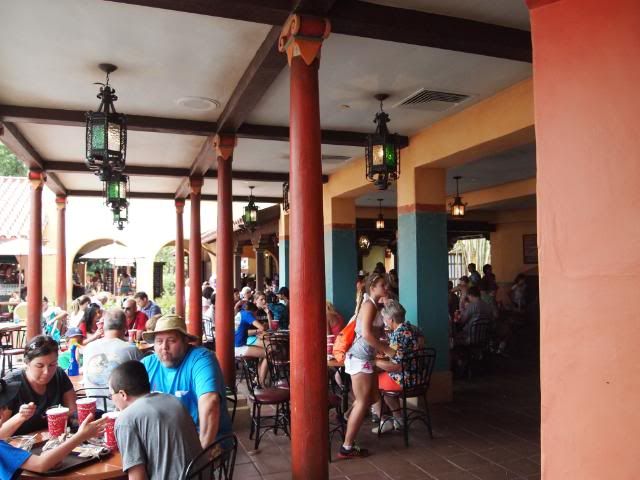 As a vegetarian I am always looking for veggie burgers and veggie dishes at Walt Disney World, and I'm happy to say they have a delicious bean and rice vegetarian burrito at Tortuga Tavern!
The kids are picky eaters and enjoy the cheese Quesadilla kids meals, and the fresh tomatoes and cheese.
Cheese Quesadillas (Kid's Pick)
They don't eat burgers and get tired of the Uncrustable kids meals found everywhere. I also like the Quesadillas, and opt for those sometimes instead of the vegetarian burritos.
The topping bar is nice and offers fresh cut tomatoes, shredded lettuce, salsa, and shredded cheese.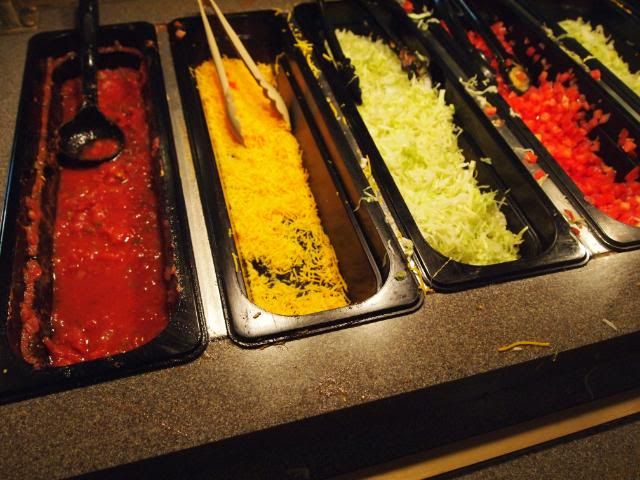 There is no extra charge for the toppings, and they are always kept filled.
You can view the menu here: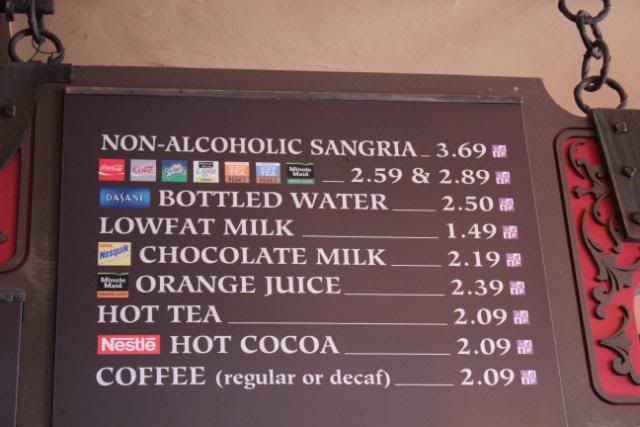 The burritos come with Cilantro rice, but if you'd prefer white rice you can substitute it, just ask the CM when ordering.
Thanks for reading our Disney Blog! We update daily with new posts so please Follow Us to stay Up To Date!
♥ ♥ ♥ ♥ ♥ ♥ ♥ ♥ ♥ ♥ ♥ ♥ ♥ ♥ ♥ ♥ ♥ ♥
Please Check out our Website for more detailed information on Walt Disney World Resorts.
http://www.Explore-Disney-Resorts.com.xml
http://www.livingdisney.co.xml