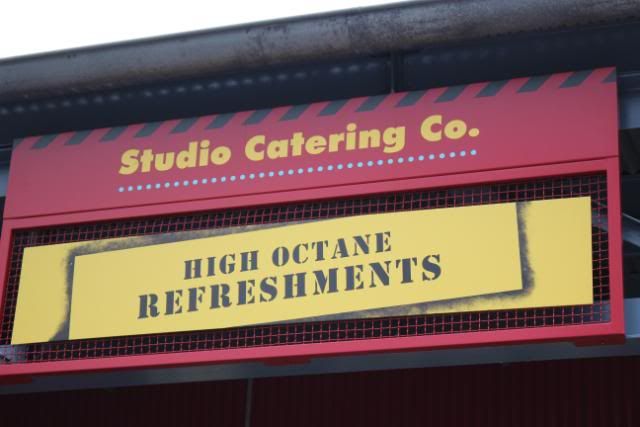 The Studio Catering Co. High Octane Refreshments in Disney Hollywood Studios is a place where you can purchase alcoholic drinks.
They have a wide variety of signature drinks available as you can see on the menu above.
You can also purchase Beer and Wine at the Disney Hollywood Studios Studio Catering Co. High Octane Refreshments counter.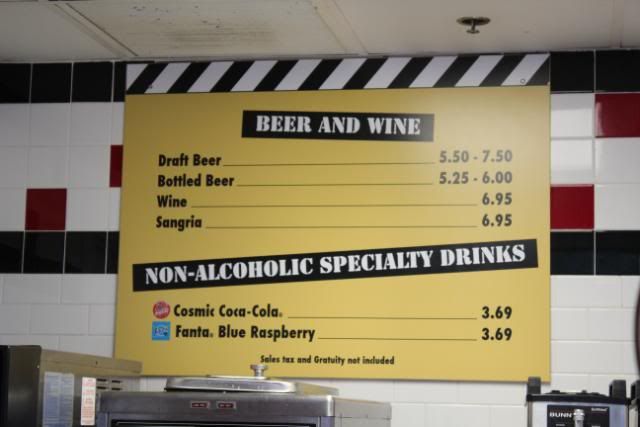 Looking for a nice cold non-alcoholic drink? You can also buy Cosmic Coca Cola and Fanta Blue Raspberry icees, or frozen slushies there.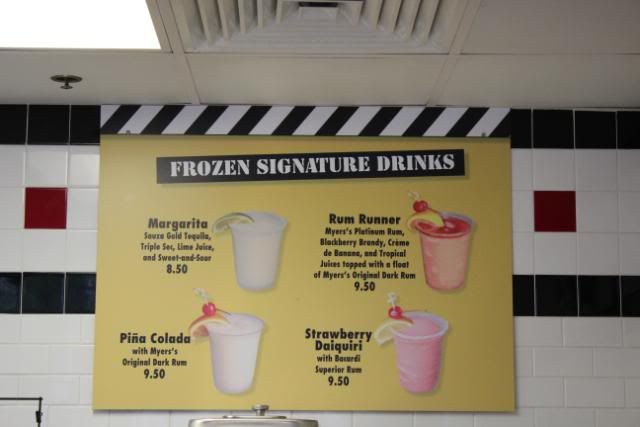 You will find The Studio Catering Co. High Octane Refreshments Disney restaurant right next to the Studio Catering Co. in the Streets of America section of the theme park, which is near the Toy Story Mania, Honey I Shrunk the Kids Playground, and Lights Motor Action attractions.
-->
You may not have noticed this little counter service before, as it sits back away from the main walkway, but it's a great place to grab a cold specialty drink on a hot day.
Whether you're looking for a beer, a slushie, a Pina Colada, Strawberry Daiquiri, Rum Runner, Margarita, Wine, Premium Long Island Iced Tea, Southern Hurricane (everyone loves that one), Grand Margarita, or their Blue Skyy Lemonade, you're sure to enjoy your drink!
Thanks for reading our Disney Blog! We update daily with new posts so please Follow Us to stay Up To Date!
♥ ♥ ♥ ♥ ♥ ♥ ♥ ♥ ♥ ♥ ♥ ♥ ♥ ♥ ♥ ♥ ♥ ♥
Please Check out our Website for more detailed information on Walt Disney World Resorts.
http://www.Explore-Disney-Resorts.com.xml
http://www.livingdisney.co.xml